Missy Poodle is Dudley's childhood enemy that joined T.U.F.F in Deja Voodle.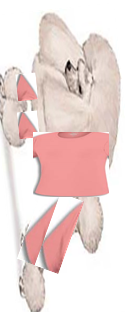 Abilities
Experienced fighter, knowing Kung Fu, Karate, Tai Chi, Taekwondo, and more
Using her tail as a fan
Using her fur as protection
Personality
Missy is very rich. She hates people touching her and always wants to be the center of attention.
Appearances
Trivia
Ad blocker interference detected!
Wikia is a free-to-use site that makes money from advertising. We have a modified experience for viewers using ad blockers

Wikia is not accessible if you've made further modifications. Remove the custom ad blocker rule(s) and the page will load as expected.