"I even have my three adorable nieces." Kitty Katswell
Kitty's nieces are... well... Kitty's nieces. It is shown that they solve mysteries with Kitty and Dudley.
The Nieces
Kipy
The smart one. Enjoys doing chemistry, mathematics, spelling and other schoolwork.
Kupy
The cute one. A little foolish and gullible.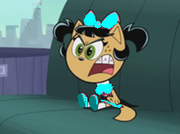 Kapy
The leader of all three. The most sensible and mature.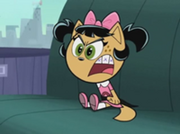 Ad blocker interference detected!
Wikia is a free-to-use site that makes money from advertising. We have a modified experience for viewers using ad blockers

Wikia is not accessible if you've made further modifications. Remove the custom ad blocker rule(s) and the page will load as expected.