Camille Leon is a character off of the upcoming episode "T.U.F.F Kitty." She is the gender-swapped counterpart of T.U.F.F Puppy's Chameleon.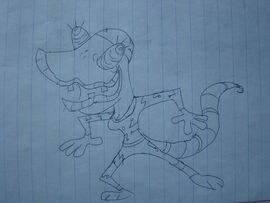 Appearance
She looks exactly like The Chameleon, only with eyelashes. She even wears red lipstick. She will be voiced by June Foray.
Trivia
Her name is a play on the word chameleon.